RC NITRO CARS
(Radio Control) RC Nitro cars are a popular trend in the RC hobby. There are many different chassis styles for racing or bashing in different conditions. These various types or styles are explained in more detail under the RTR (Ready to Run) Car / Truck section.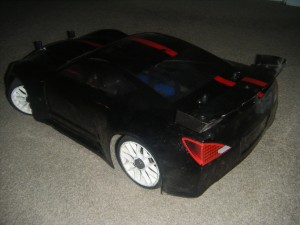 Whether you are building a nitro powered kit or RTR of any chassis type, learning the Break in or Tuning procedure will greatly help and increase the chance of success on a first run.
Some of the items you will need before heading to the local track or parking lot include the following:
– Glow plug igniter
– Glow plug wrench
– Spare glow plugs – Fuel bottle / Fuel pump
– Starting System, Such as a pullstart or electric starter
If you have items such as an electric Fuel Pump or an Electric Starter it would be a good idea to purchase a Battery that is between 12- 16v. Capacity is important as a greater capacity will allow you to make more starts between runs.
It's important to understand many of these items do not come with a RTR or Kit form of RC nitro cars Keep this in mind when purchasing or budgeting for a nitro powered radio control car or truck.